Cold & Frozen Storage Logistics
PL COLD Coming November 2023
Progressive Logistics is excited to announce PL COLD - the newest addition to our warehousing capabilities! We have broken ground on our freezer building - conveniently located next to our existing warehouse for your frozen needs.
You can live stream our construction site here as we await building completion!
Our expertise in freezing, cooling and tempering enables customers to comfortably focus on their core competencies.
Please contact Steve Wasser VP, Operations for any additional information.
Contact Us
MCLC III - View #2 (Greenfield, IN)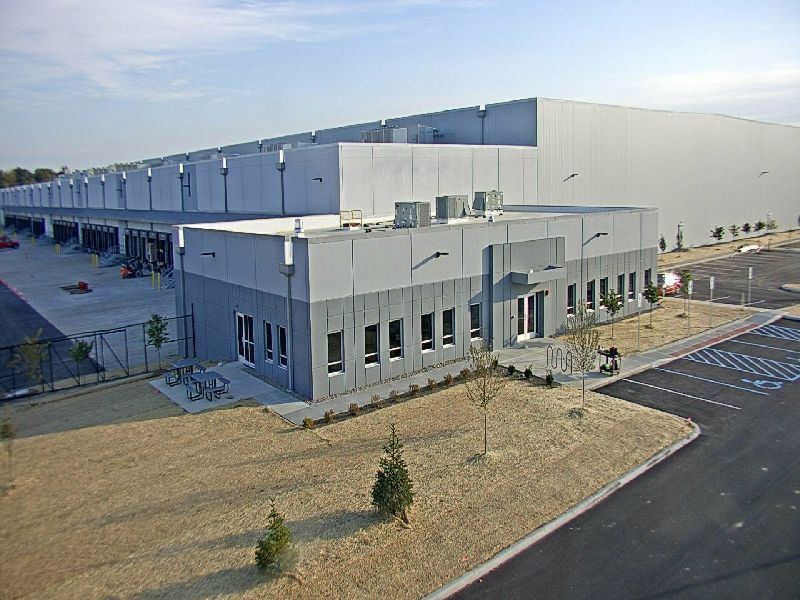 Racked Freezer and Cooler
Order Pallet Picking / Case Picking
Transloading
USDA Import / Export Inspections
Cross Docking and Load Consolidation
State of the Art Radio Frequency (RF) and Warehouse Management System (WMS)
Electronic Data Interfaces (EDI)
Customer Web Portal — Secure portal 24 hours a day. Customers can access lot information/histories, pending/shipped orders, run inventory reports, and email HTML and/or CSV file formats of pertinent queries performed
Customizable WMS — Customer workflow customization simple to complex — includes documents, special picking preferences by product and/or consignee, labels, etc. Customers can track all movement of product from receipt to shipment confirmation real time
Customizable Inventory Tracking — Dates, pallet license plates, box serial numbers, production batch codes, weights, track establishment numbers, etc
Freezer temperatures to -10° F
Room Freezing and Chilling: In-room temperature reduction based upon customer specifications
Product Tempering: Increasing core product temperature according to customer specification
Verification of count and condition of the product
Application of RF bar code identification tags to every pallet
Retrieval of full pallet or individual cases as specified
Order assembly: Single case order picking, stretch wrapping, and marking of the pallet with shipping identification
Pallet Module Building: Customized rainbow pallet assembly of specific products to accommodate specific shipments
Case Weight Taking: RF bar code scan to retrieve and tally catch weight boxes with recap total
Clamp Equipment Loading / Unloading: Forklift mounted attachment used for the mechanical handling and palletizing of product
Cross Dock / Trans-loading: Receiving product in full pallet quantities to be staged for immediate reshipment
Hand-stack Loading / Unloading: Manpower provided to palletize or floor load individual cases/units
Labeling / Stamping: Product packaging or cases that need to be specially stamped or labeled
Re-Palletizing, Spreader: Insertion and removal
Short Hold Storage: Intact customer orders received and held in storage for short periods (usually less than 3 days) prior to pick-up or re-shipment
Slip-sheet Loading / Unloading: Pallet quantities of the product received or shipped using slip-sheet and forklift equipment with special attachment
Stretch Wrapping: Plastic stretch wrapping of palletized product for extra protection while in transit or while being stored
Why Progressive Logistics
Security Monitored Facilities
Controlled Temperature Environment
Successful Order Fulfillment
Shared/Public Warehouse Space
Contact us